Applebee's
Applebee's has been on the downswing for a while. The restaurant has been changing its menu in an attempt to attract new customers, but it seems like people don't want to eat re-heated food anymore. Millennials, in particular, put more emphasis on freshly-prepared, quality ingredients, something Applebee's isn't known for.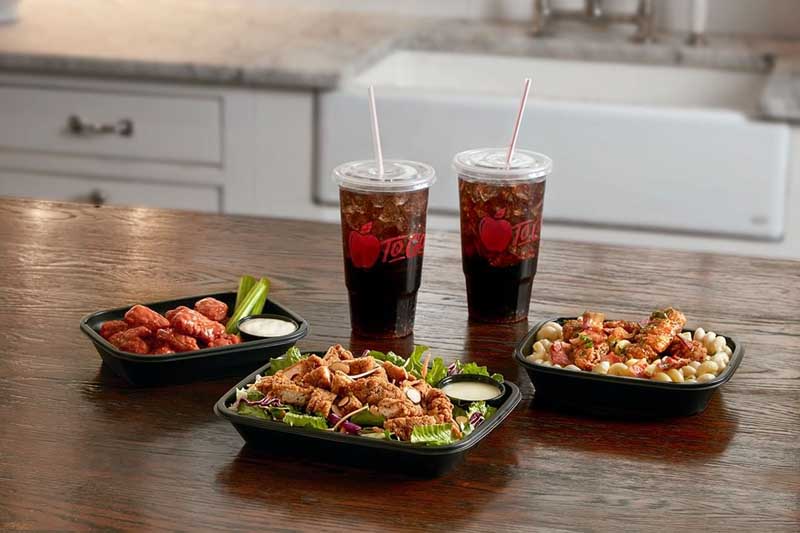 Get Started
Over the last two years, Applebee's has closed more than 120 locations, and it's looking to close more in the coming year. Honestly, we don't see this restaurant making it through 2020 without significant changes to its practices and menu – $1 mixers won't do it. 
Did you know...
Paper money is actually pretty heavy. One pound would be worth $454 in $1 bills. That means $1 million comprised solely of $100 bills would weigh over 20 pounds. Those suitcases filled with money in movies must be hefty to lug around all that paper money. If you plan on robbing a bank, you better bulk up!
The most expensive hotel room in the world (the Royal Penthouse Suite at the Hotel President Wilson in Geneva, Switzerland) costs $83,200 a night. That's $58 per minute for a stay! Good thing it has 12 bedrooms, 12 baths, a wraparound terrace, a Steinway piano, and an assigned private staff (including a chef)!
There are over 1.6 million automated teller machines around the world. And that really does mean the entire world. There are even two ATMs on Antarctica at McMurdo Station operated by Wells Fargo. Friday is the most popular day that ATMs are used worldwide, and the average withdrawal is around $80.
Want a money saving tip? Ditch credit and debit cards, and stick to carrying around cash. Studies show people spend between 12 – 18% more when using a plastic card as opposed to when paying for things in cash. If you physically have to dole it out, you're much more aware that you are spending your hard-earned money!
When it comes to counterfeiters, North Korea are pros. They have gotten so good at counterfeiting American currency (particularly the $50 and $100 bills) they their fakes are known as "superdollars." They require specialized Federal Reserve equipment to be identified. There are $45 million worth of North Korean fakes…that we know of.