Jack in the Box
There's a lot of competition for fast food burgers. There's McDonald's, Burger King, Hardees (or Carl's Jr.), and tons of others. Notice how we didn't mention Jack in the Box? The restaurant can't keep up. In 2018, the business started looking for financial help because it had been struggling.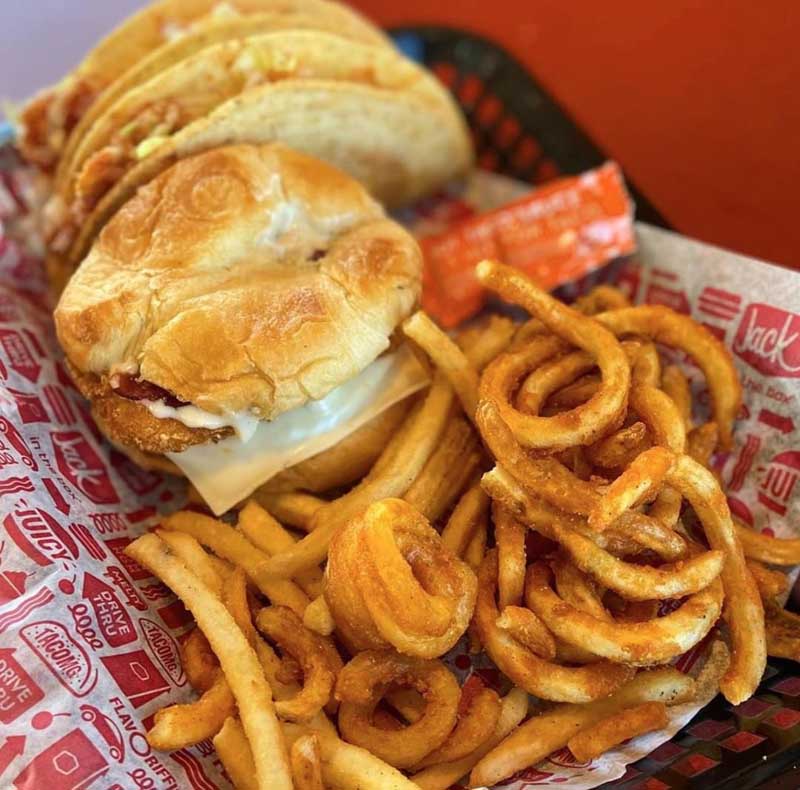 Get Started
Soon after, franchisees cried out, saying the CEO should be replaced. Surprise: Jack in the Box didn't do it. So, franchisees filed a lawsuit – the last thing a financially struggling restaurant needs. Due to all this conflict (and the restaurants closing left and right), Jack in the Box is on borrowed time.
Did you know...
The most expensive hotel room in the world (the Royal Penthouse Suite at the Hotel President Wilson in Geneva, Switzerland) costs $83,200 a night. That's $58 per minute for a stay! Good thing it has 12 bedrooms, 12 baths, a wraparound terrace, a Steinway piano, and an assigned private staff (including a chef)!
There are over 1.6 million automated teller machines around the world. And that really does mean the entire world. There are even two ATMs on Antarctica at McMurdo Station operated by Wells Fargo. Friday is the most popular day that ATMs are used worldwide, and the average withdrawal is around $80.
Paper money is actually pretty heavy. One pound would be worth $454 in $1 bills. That means $1 million comprised solely of $100 bills would weigh over 20 pounds. Those suitcases filled with money in movies must be hefty to lug around all that paper money. If you plan on robbing a bank, you better bulk up!
Want a money saving tip? Ditch credit and debit cards, and stick to carrying around cash. Studies show people spend between 12 – 18% more when using a plastic card as opposed to when paying for things in cash. If you physically have to dole it out, you're much more aware that you are spending your hard-earned money!
Do you know what the lifespan of U.S. currency is? The higher the denomination, the longer it stays in circulation. Both $50 and $100 bills last 9 years. The $20 sticks around for 4 years. $10 bills circulate for 3 years. The $5 bill has a 2-year lifespan, and the $1 bill only lasts around 18 months before being retired. Coins last around 30 years.